In case of technical problems with your Xero integration you will be notified by email right away.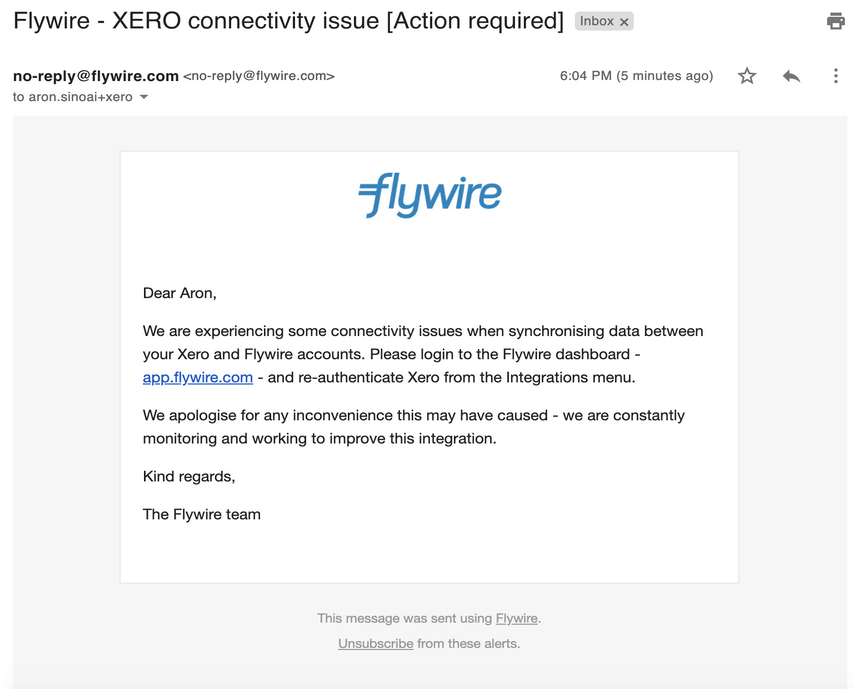 You will need to login into your client dashboard account, click on the "Integrations" menu, select the integration which is labeled with "ERROR", edit it and follow the instructions to authenticate again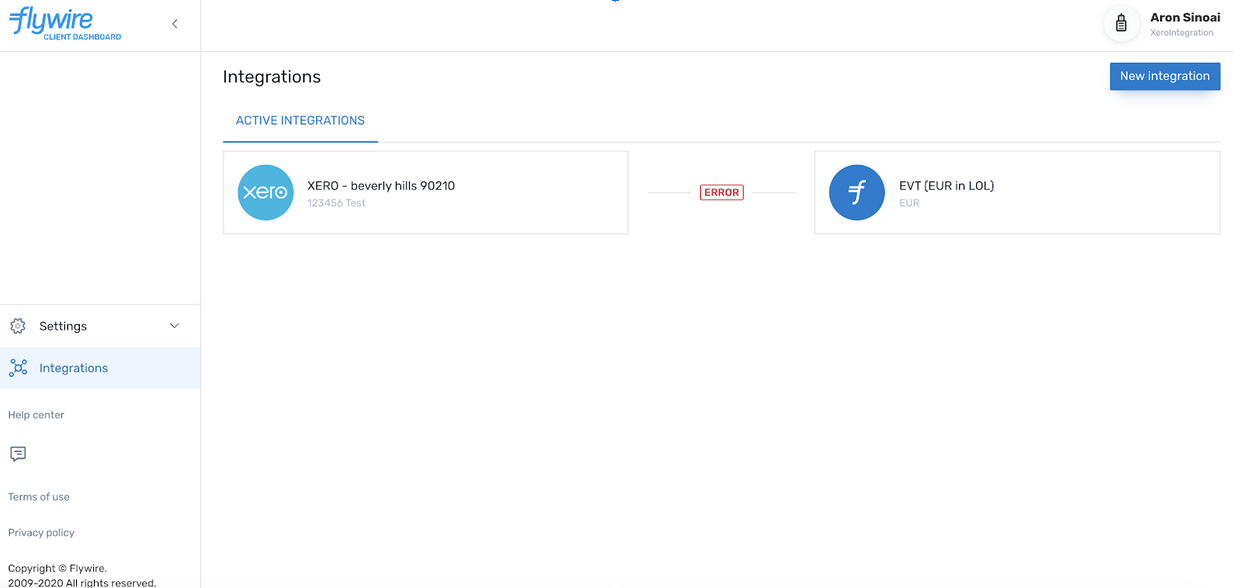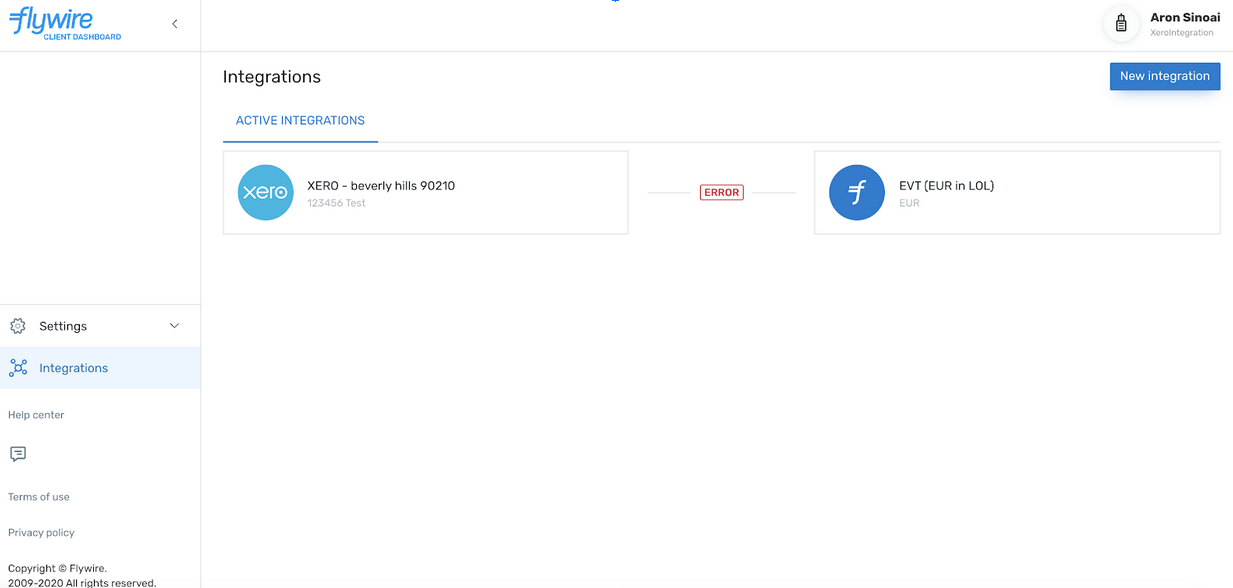 Always make sure when you leave the Flywire client dashboard application with your integrations ACTIVE, after troubleshooting.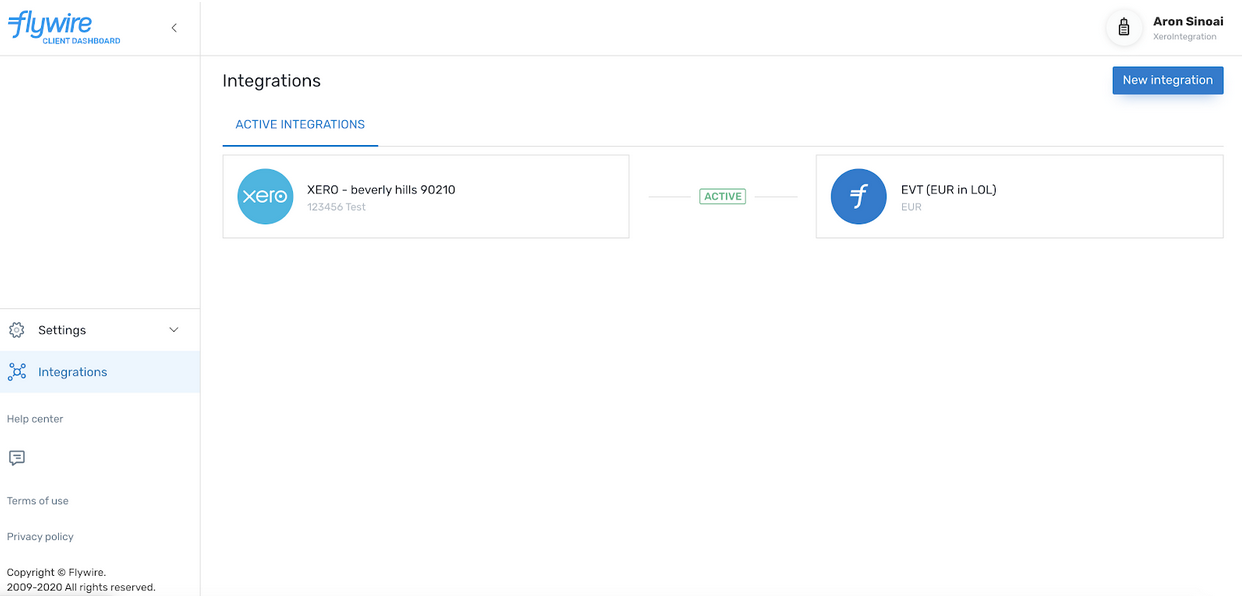 Please know that technical problems should only appear:
- in case you changed the settings in Xero related to this integration (like the related branding themes or payment services)
- if you removed the access to the Flywire application from your Xero account
- if you made some other access control changes.