As you can see below, when the payer will open the invoice it will see the button "Pay now with Flywire".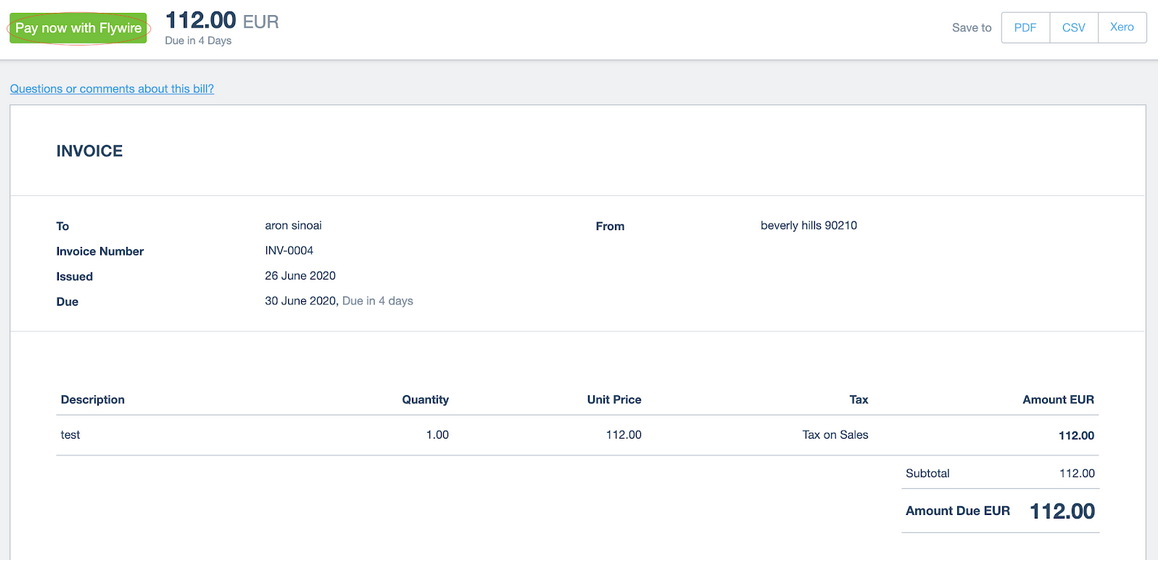 When clicking the button, the payers will be redirected to Flywire's payment page, where they will see a form already pre-filled with the information from the invoice (amount, currency, contact details).
They can select the payment method of their choice and do the payment.