When the payment arrives at Flywire, we will create a payment automatically in Xero. As mentioned, the payment will be created into the account specified when we set up the integration. The payment will be attached to the invoice as well, which will show up now as paid.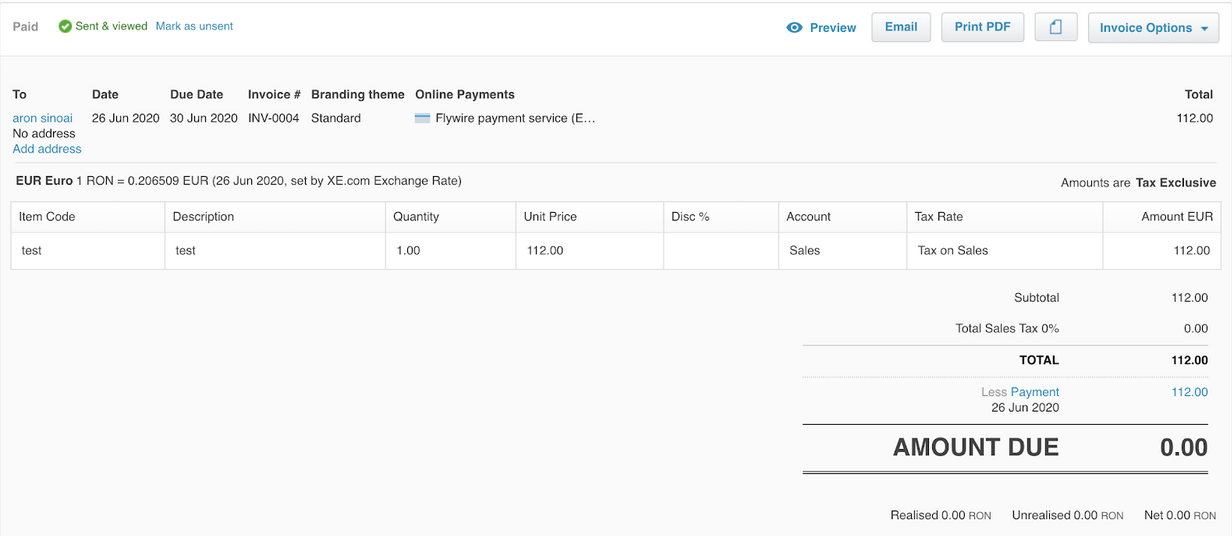 The payment will show as reconciled in the account list.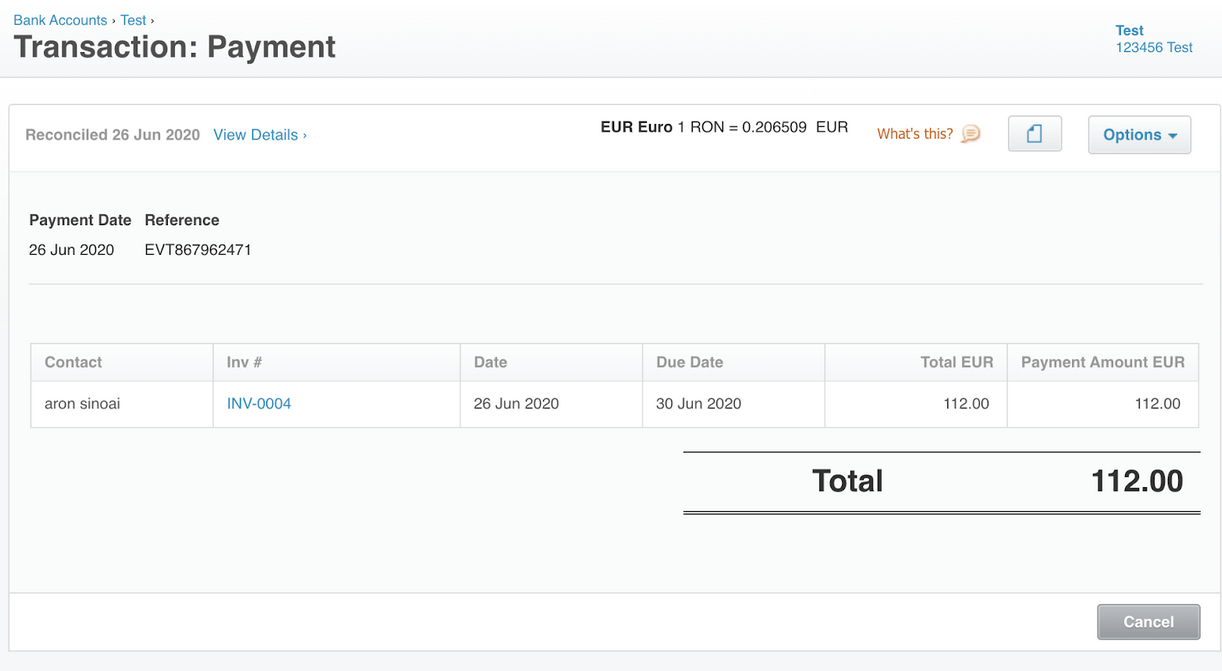 If the payer will try to pay the invoice again it will see it that it is already paid as well.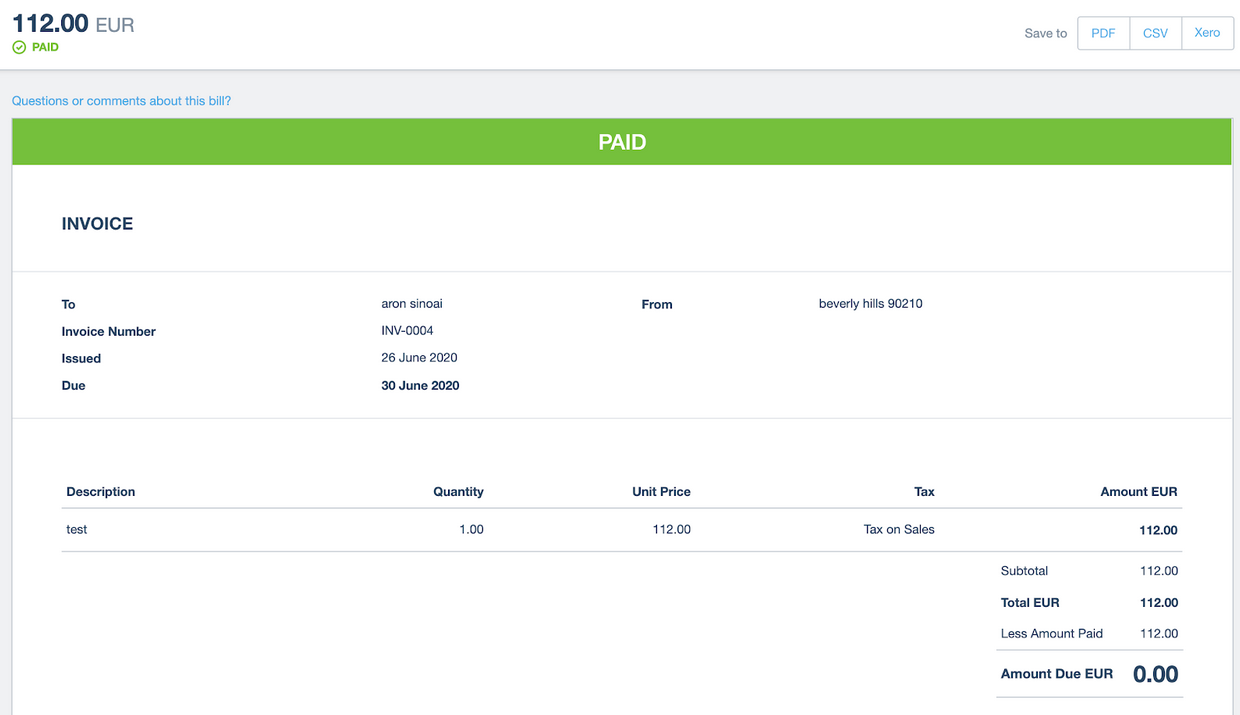 In case the payment gets cancelled in Flywire, we automatically set the already made payment to zero amount in Xero, so this way the invoice will show up unpaid again. In addition the payer will see the "Pay now with Flywire" button and is able to pay it again.